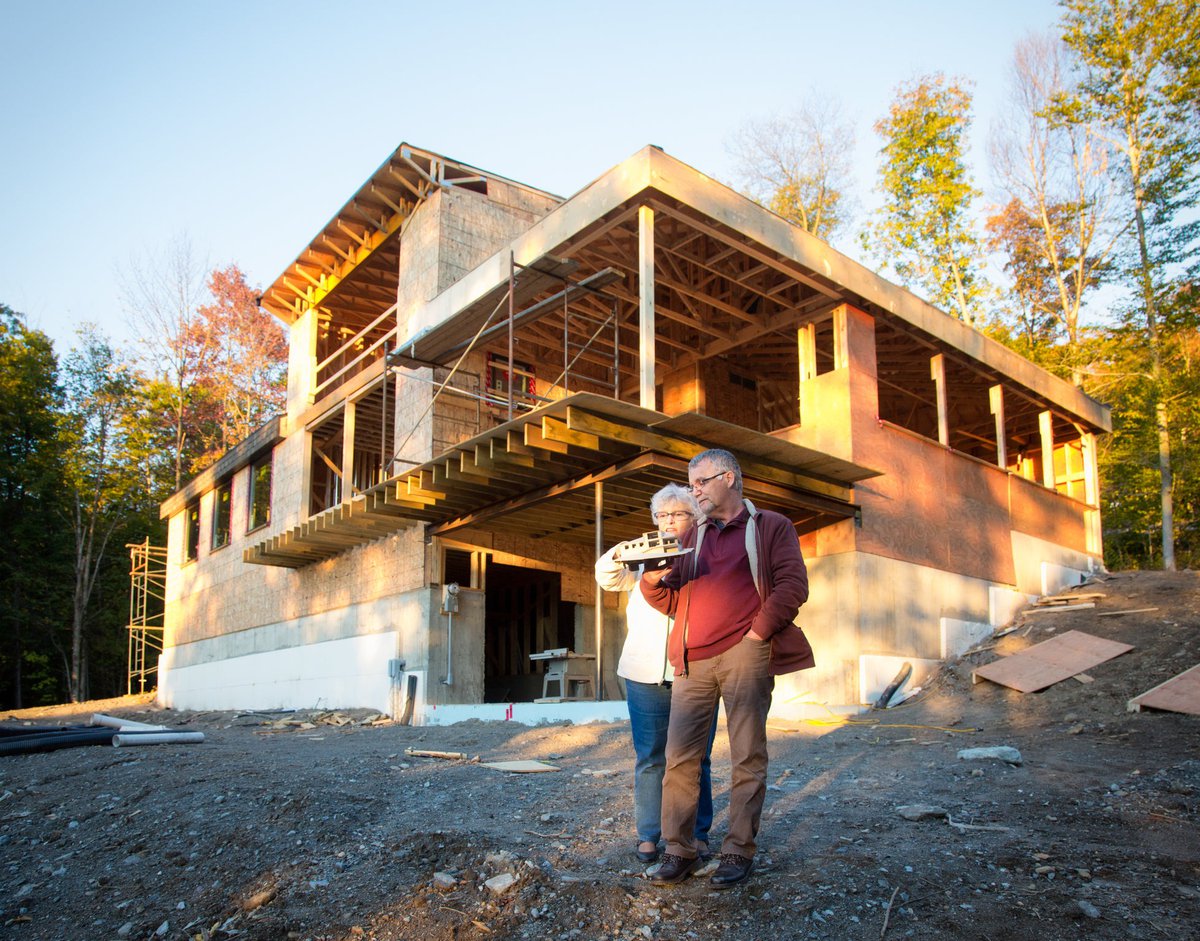 Consider the pros and cons before paying up.
---
Key points
You might spend more money on a newly built home than on an existing one that's already been lived in.
While there are benefits to buying new construction, they may not be worth the extra money.
---
If you're in the market to purchase a home, you have a choice. You could buy a property that's already been lived in, or you can look at new construction opportunities in your area.
The latter can mean a couple of different things. In some cases, you'll get access to a finished newly built home no one has occupied before. In other cases, you'll buy a home that's only partially built or not built at all, and you'll get to customize certain features as you see fit.
There are some very clear upsides to buying new construction. But if there's one clear downside, it's the cost. The National Association of Home Builders estimates that the price tag for newly built homes will average $412,500 in 2022. And that's a big stretch for a lot of people.
But even if you can afford new construction — and the higher mortgage payments that come with it — it begs the question: Is a newly built home really worth all that cash?
Will you really get your money's worth?
In addition to getting to enjoy a property in pristine condition, your new construction home might save you money on near-term maintenance and repairs. After all, if everything in your home, including your major appliances, is brand-new, then there's a good chance things won't start to break for quite some time following your move-in date. And even if that happens, you may be protected.
It's common for new construction homes to come with a minimum of a one-year builder's warranty. That protects you from workmanship issues for your first 12 months in that home.
But also, when you have new appliances installed, they generally come with a pretty decent warranty. Your washing machine, for example, might come with a three-year warranty, while your heating system might come with a five-year warranty. So all told, what you pay upfront for new construction, you might save (at least to some degree) in the form of not having to make major repairs or do as much upkeep early on.
On the other hand, when you buy new construction, you run the risk of getting sub-par, builder-grade materials that don't hold up as well down the line. So after your first few years in your home, your repair costs could start climbing.
And also, buying new construction doesn't necessarily mean getting a nicer or more updated home. Say you're looking at paying $412,500 for a 2,000 square foot property in your neighborhood. You might find another 2,000 square foot home two blocks down listed for $379,500 — and that home might be in really great shape because its owners maintained it well for the seven years they were living there. Plus, it might have the same nice countertops and flooring as the new home you're considering.
What's the right call?
There can be value in buying a newly built home — especially if you get in at the point where you're able to customize certain features. But while new construction might save you some money initially on repairs and upkeep, that benefit alone may not be worth the extra cost.
Ultimately, your best bet is to compare the cost of new construction where you live to the cost of existing homes, while also comparing both types of properties' features and condition. You may find that you can spend a lot less on an existing home without having to compromise on the things you want.
The Ascent's Best Mortgage Lender of 2022
Mortgage rates are at their highest level in years — and expected to keep rising. It is more important than ever to check your rates with multiple lenders to secure the best rate possible while minimizing fees. Even a small difference in your rate could shave hundreds off your monthly payment.
That is where Better Mortgage comes in.
You can get pre-approved in as little as 3 minutes, with no hard credit check, and lock your rate at any time. Another plus? They don't charge origination or lender fees (which can be as high as 2% of the loan amount for some lenders).
Read our free review
https://www.fool.com/the-ascent/mortgages/articles/new-construction-homes-will-cost-about-412500-this-year-on-average-is-a-new-build-worth-paying-for/